Welcome to Madera Veterinary Hospital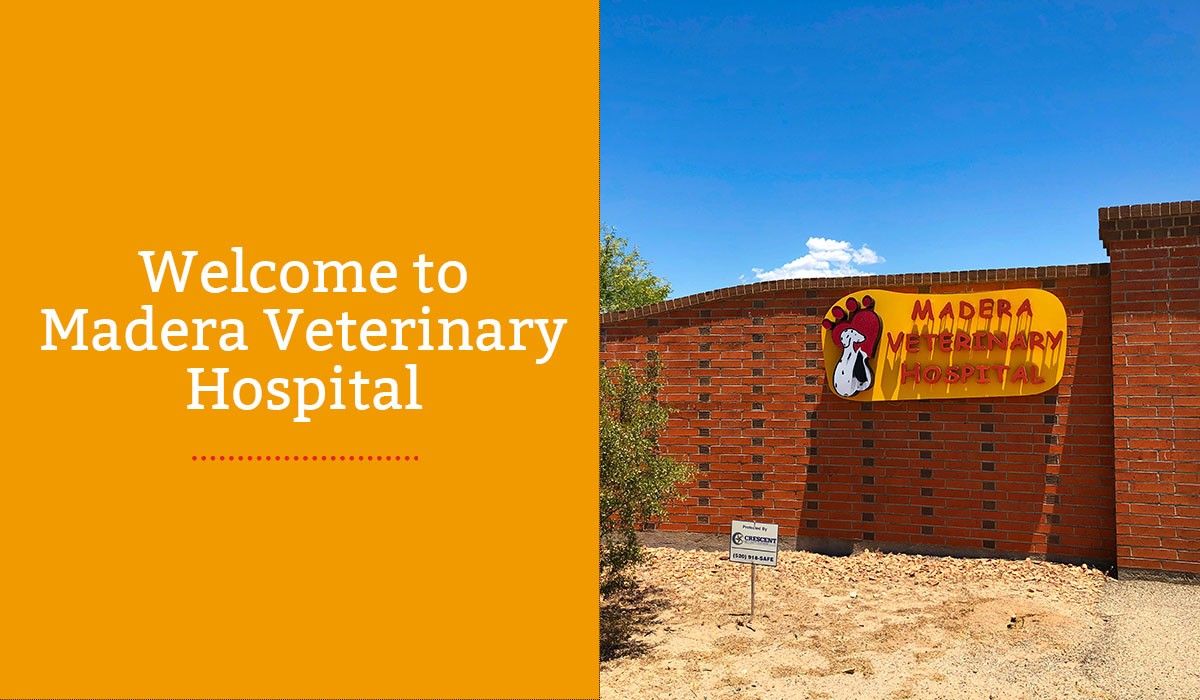 Welcome to Madera Veterinary Hospital! Conveniently located in East Tucson, we are a family-run vet clinic providing a wide range of services for dogs and cats throughout Tucson, Southeast Tucson, Rita Ranch, Vail, Civano, Corona de Tucson, and the surrounding areas.
Our compassionate team has been serving the region for more than 20 years, and we are proud to deliver high-quality, affordable medical, surgical, and dental services in a comfortable and friendly atmosphere. If you are seeking a trusted veterinarian in Tucson for your furry family member, we would be honored to have your pet as our newest patient!
By accepting you will be accessing a service provided by a third-party external to https://maderavet.com/